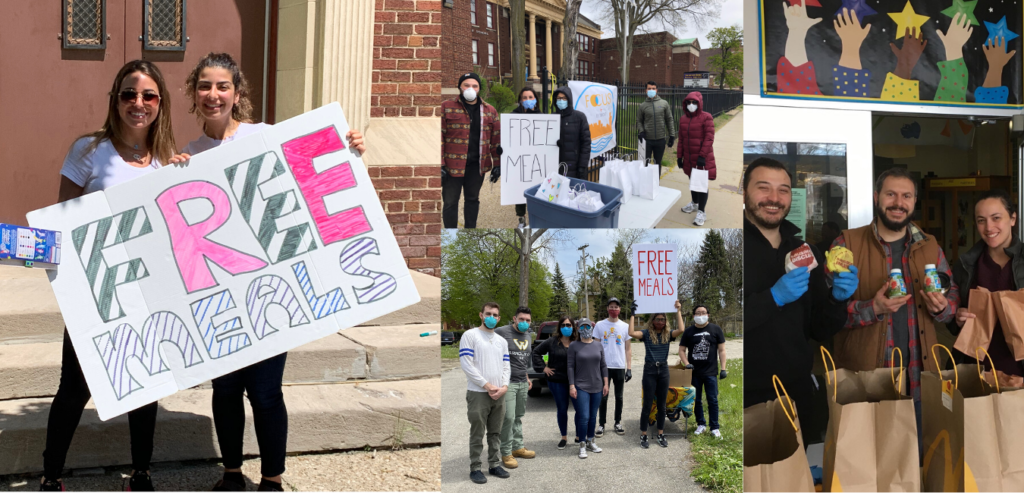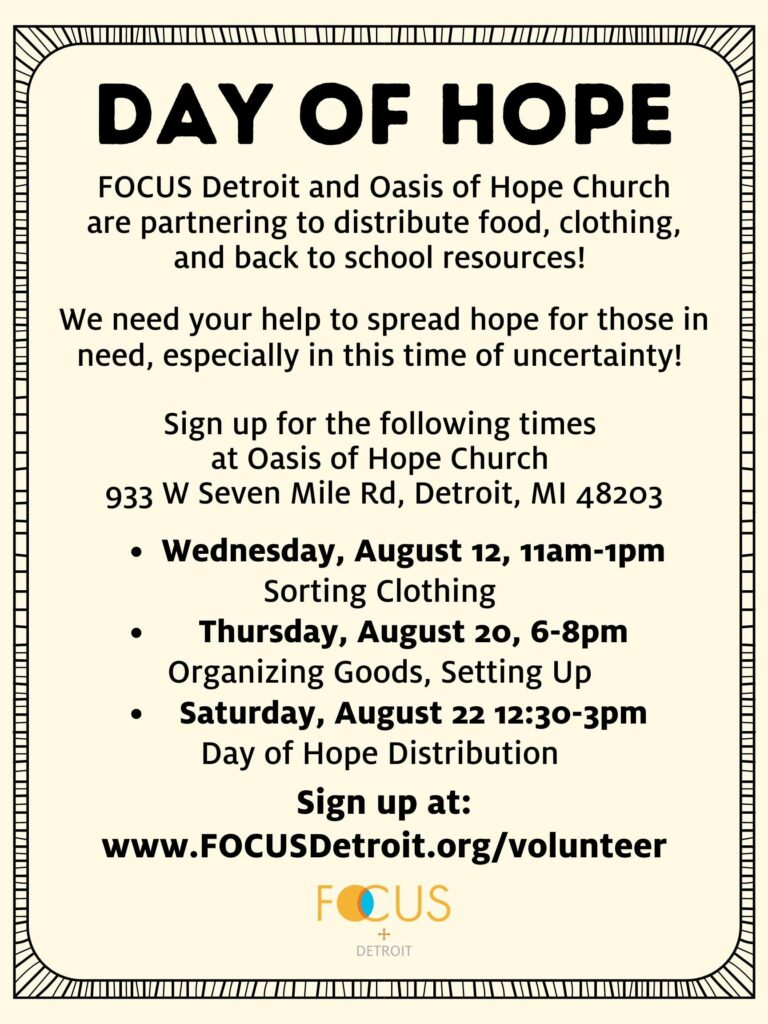 To sign up for the Day of Hope, please see the slots in the sign up form for the dates listed on the flyer above!
Tutors (virtual)
Reading , Math, and Science
FOCUS Detroit Parish Ambassador 

Share your "why" with your network. Peer to peer networking is what fuels our ministries. Encourage your friends, family, parish, and coworkers to work with FOCUS Detroit and encourage them to become volunteers and monthly (see the donate page for giving options). 
Fundraising
Assist with annual fundraising initiatives and grant
writing
Life Skills Mentors (Sewing, Knitting, and Cooking Instructors)
Help kids learn valuable life skills that they can use throughout their whole life!
General Volunteers
Administration, Newsletter writing and formatting, social media content curation, donation pickup and transportation. You name it, we have a need!
Social Workers
LCSW and social work interns needed to help to work with families. If you are a social work student and would like to have FOCUS Detroit as a placement, please have your supervisor reach out to us
Meal Prep and Distribution
Every Saturday, FOCUS Detroit is distributing free meals in front of our partner school, Greenfield Union Elementary Middle School (420 W. 7 Mile Detroit). We are distributing between 120-300 meals. We have had individuals, churches, families, and businesses donating meals! If you would like to commit to a week of meals, please send us a request! We can also use monetary donations to help cover additional costs. 
If you would like to sign up for August, please send us an email at detroit@focusna.org.